Delivery plugin for WordPress
Receive complete delivery orders directly on your WhatsApp.
Easy, fast and complete!
One page to generate order, and receive complete orders directly on your WhatsApp.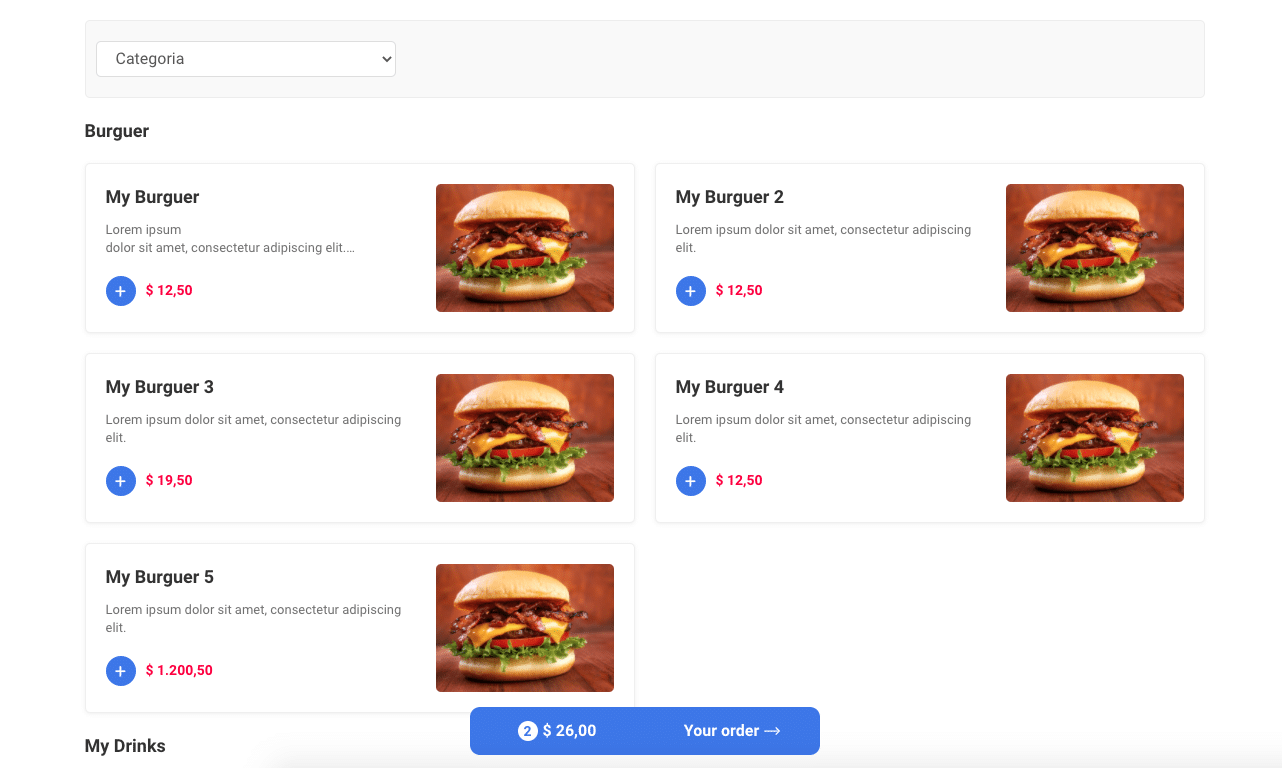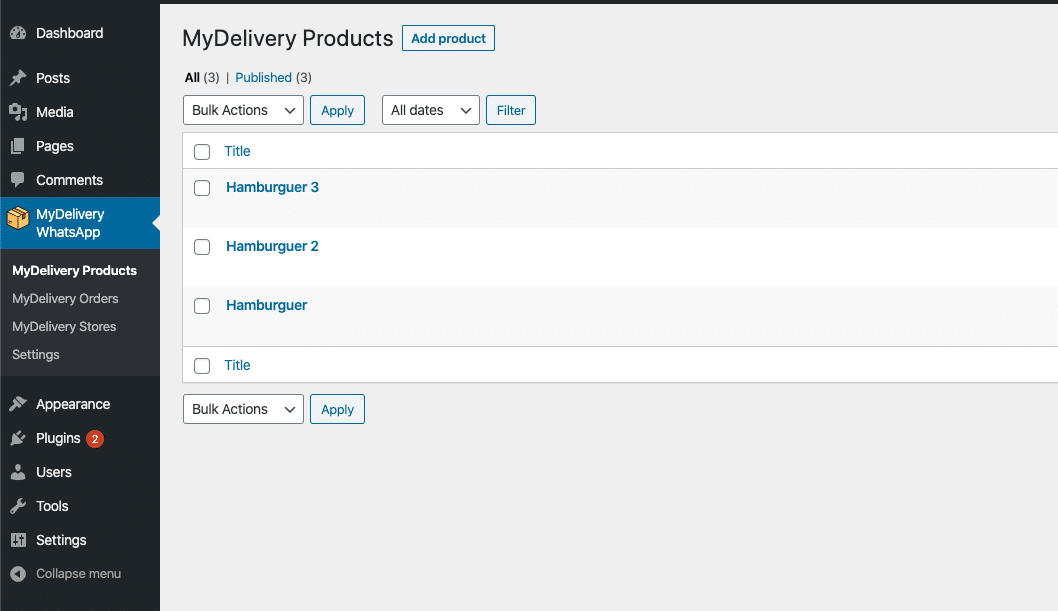 Receive and manage orders and products in same solution.
*This plugin dont need or integrate to WooCommerce. Its a all in one solution.
Dashboard for manage orders
Front end dashboard for manage orders in real time.
Print orders direct from your admin panel. Simple and fast.
Many features for your business manage orders.
Manage delivery area per Zipcode, Fix Tax or neighborhood.
Manage your business clock. Dont receive orders when your store is closed.
Your product have variations or extras? No problem, edit your variations
Limit how many items extra your customer can select.
Register Payment methods you receive
Show and filter your products per Category
Questions? We can i help you!
Monthly payment? Not here! Just buy and use
*After 1 year, support and updates renovation is $ 26,00
*After 1 year, support and updates renovation is $ 109,00